Added May 6, 2004
Swan Lake Cemetery Energy
Rate this encounter:
Scott Daniels, Swan Lake Cemetery, Hibbing, Minnesota, October 16, 2003, 10:00 PM, info@ghostvillage.com
Click on pictures for larger view.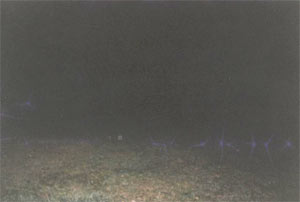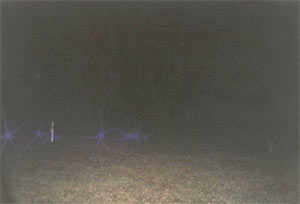 There is a small cemetery located off Zim Road in Hibbing, Minnesota. They call this cemetery "Swan Lake Cemetery." My girlfriend and I were out snapping pictures using a Canon 35mm camera with 400 speed Kodak film (nothing fancy). It was 10:00 p.m. on October 16th, 2003 when these pictures were taken. While we were at the cemetery we saw nothing but felt an unknown presence all around us. We heard footsteps walking next to us and we were absolutely amazed at what was seen in the photos once we got them developed. Has anyone seen anything like these before? Feel free to email me. We are just starting our research team and would be happy to investigate any local hauntings. Thank You.