Added December 19, 2003
Mt. Iron Apparition Caught on Videotape
Rate this encounter:
Brian Leffler, Mt. Iron, Minnesota, December 13, 2003, info@ghostvillage.com
Click here to see the video clip!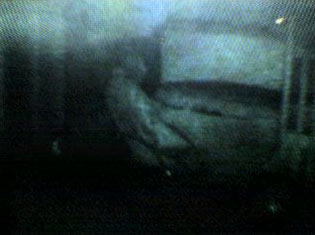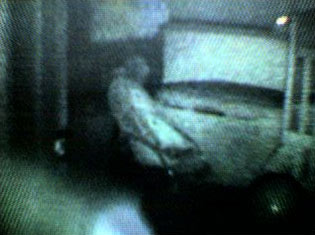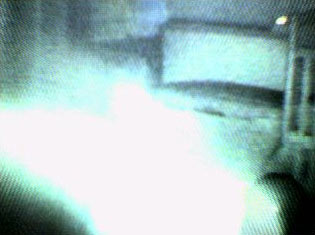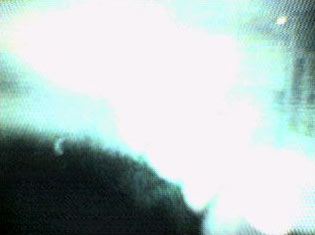 On December 13th, my group the Northern Minnesota Paranormal Investigators (N.M.P.I.), conducted an investigation of an apartment that is being rented by one of our newest members. She claims to have seen a little girl of about age 5 in her apartment and we were there to see!

We had the Sony Handicam set up in the hallway with the night shots option on and running. A while into the investigation we had one member (rah6655) sitting on the floor in the baby's room trying to communicate with the spirit of the little girl. We had another member (pbodle) directly behind the camera. I was standing on the left side of the camera looking at the fold out screen with my left hand on it. My right hand was on my still camera that was hanging from around my neck.

Phil and I witnessed a flash go across the screen and I commented to him that there was a flash and did he see it. He said, "yes," he did. When looking at the videotape, I was able to see something that appeared on the tape that we couldn't see with our eyes. I made some still pictures of the image. What do you think about it?