Great Britain as a whole is home to many haunted buildings and open spaces but certain parts of the country always seem to contain more than their fair share of supernatural activity. Cornwall is just one of those ghostly hotspots" and its long history combined with its many myths and legends are just some of the reasons why it has such a ghoulish reputation. Here are five of the most haunted locations in the county.
Jamaica Inn, Bolventor near Launceston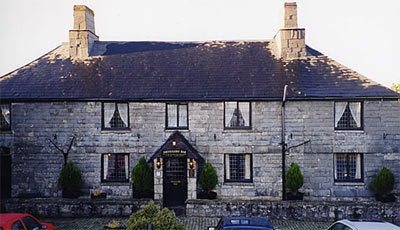 Pubs and hauntings always go hand in ghostly hand and in Cornwall this is no exception. The Jamaica Inn was made famous in 1936 by Daphne du Maurier's book of the same name but the hostelry had already built up an infamous reputation of its own for many years. Smuggling is another notorious pastime that fits in with many a ghost story and the inn was once a resting home for some less than savoury characters. In the present day, there are many ghosts, including some who converse in a foreign tongue. Horses' hooves have also been heard along with coaching wheels and the vision of a young man who enjoyed a last ale at the Jamaica Inn before stepping into the night and meeting a grisly death. You can now discover the many unearthly residents of the pub with themed ghost hunts throughout the year.
St. Senara's Church, Zennor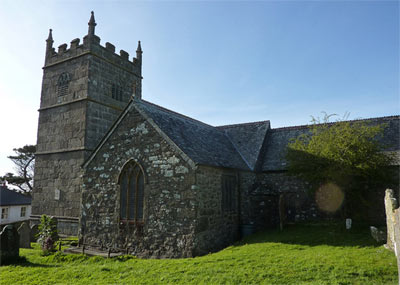 If you were a ghost then it's logical that you might want to hang out in and around a church. Churchyards can be spooky places at the best of times so you can easily frighten the wits out of people and you don't have too far to go home afterwards.
There are many haunted churches all over Cornwall but St Senara's is one of the best known and what it might lack in quantity is comfortably made up for in quality and curiosity. At the back of the church sits the Mermaid Chair which is many hundreds of years old and it is said that the Mermaid of Zennor used to sit and listen intently to a certain chorister by the name of Matthew Trewhella.
His infatuation with the apparition got the better of him and he was led to a stream where he promptly disappeared. It is said that she still roams the church and whereas there are only a few of us who can honestly say we don't secretly have a thing for Mermaids, it may be advisable to stay clear.
The Tristan Stone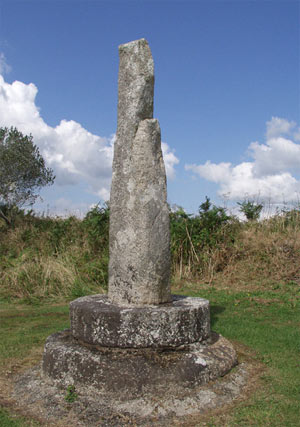 Cornwall is a mystical place linked with many ancient rituals and there are a number of standing stone sites that are said to be highly spiritual areas. The Tristan Stone is a seven foot tall landmark near the town of Fowey and it supposedly marks the grave of Tristan who was the nephew of King Mark of Cornwall. Incidentally, he's also the Tristan from the legend of Tristan and Isolde. He led a colourful and varied life – slaying dragons and sharing love potions but when he died, his body was brought back to Cornwall and supposedly still haunts the area to this day.
Other standing stone sites with ghostly reputations include St Piran's Cross and Men-an-Tol.
Poldark Mine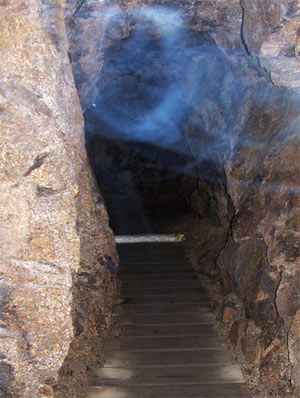 Cornwall is synonymous with its long departed tin mining industry and mining accidents over the years have provided a wealth of ghoulish apparitions. Poldark Mine in Trenear Wendron is one of the most well-known and you can still enjoy an organised tour into its depths. Mining was a dangerous industry and across Cornwall there have been many documented tragedies while countless other deaths may well have gone unrecorded. Witness sightings have been abundant and some take the form of a mysterious figure in brown who goes away as quickly as he appears. Meanwhile, strange swirling mists have been seen in photos and a paranormal group are said to have obtained recordings of a rough voice telling them in no uncertain terms to "go away".
Tintagel Castle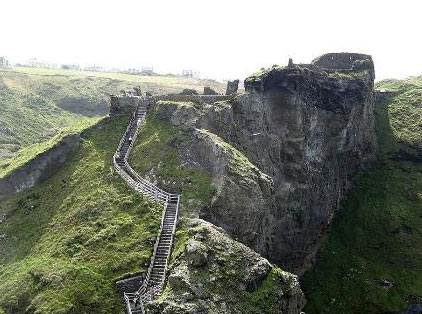 Overall, myths, legends, pirates, smugglers and many more all combine to make Cornwall the type of mystical place that lends itself to reports of many hauntings. However, the story of King Arthur is perhaps the most famous of all and while the fabled King's life is based solely on rumour, one particularly juicy piece of gossip suggests that his body is buried here, at Tintagel Castle. This legend is derived from the fact that a stone exists known as the 'Artognou stone' which bears an inscription which states.
"Artognou, father of a descendent of Col made this."
In turn, this fits with certain aspects of the story and it makes Tintagel a truly magical site. Expect to find many stories of ghostly goings on all around but will you even see the King himself? Some will say that they have…