About Ghost Chronicles | View the Archives | Join the Discussion

Length: 46 minutes
File Size: 43.4 MB (MP3 File)
Show description: Join Ron and Maureen as they search for the Westford Knight, a stone carving in Westford, Massachusetts. What is the significance of the knight and who created it? Ron and Maureen interview Penny Lacroix (director of the Westford Museum), Bob Oliphant (Westford Historical Society), Elizabeth Lane (the Keeper of The Knight), and Author, Frank Joseph (Discovering the Mysteries of Ancient America) to find the answers. They investigate the mystery of the "Boat Stone" and finally the knight itself. What mysteries are revealed as Maureen "taps" into the "energies" of the knight and what awaits Ron? Tune in and find out.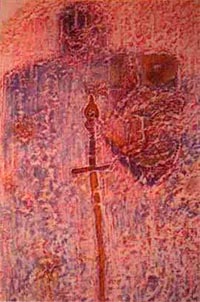 To listen to this episode of Ghost Chronicles in your Web browser, just click on the microphone. To download the episode, right-click on the microphone icon and select "Save target as…"