About Ghost Chronicles | View the Archives | Join the Discussion

Length: 39 minutes
File Size: 36 MB (MP3 File)
Show description: Ron, Maureen, Leo, and Jan interview "Jake" the current owner of the Haunted Dibbuk Box originally purchased on eBay. The box, which is the subject of an up-coming movie, is shrouded in mystery. The history of the box and the strange occurrences which have inflicted its previous owners are discussed. For more information on the Dibbuk Box go to: www.dibbukbox.com.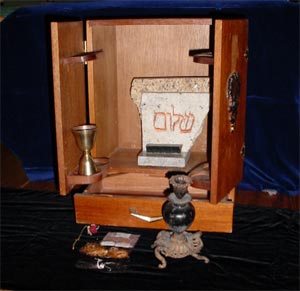 To listen to this episode of Ghost Chronicles in your Web browser, just click on the microphone. To download the episode, right-click on the microphone icon and select "Save target as…"