About Ghost Chronicles | View the Archives | Join the Discussion

Length: 41 minutes
File Size: 47.2 MB (MP3 File)
Show description: While in Madison, Georgia, Ron and Maureen are joined by romance writer Deidre Knight and Kerensa Wilson in the investigation of a historic home called Heritage Hall. The house was the home of a prominent doctor whose three wives died of strange circumstances. Maureen channels one of the wives and Ron finds a new friend. Did Maureen and Ron unravel a murder mystery? Tune in and find out.
For more information on Heritage Hall go to: www.friendsofheritagehall.org.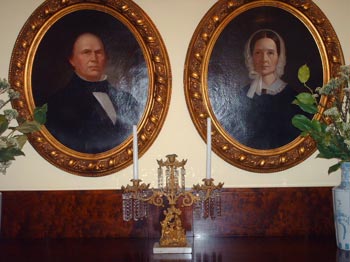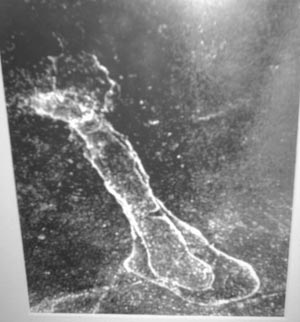 Two images taken inside the haunted Heritage Hall.
To listen to this episode of Ghost Chronicles in your Web browser, just click on the microphone. To download the episode, right-click on the microphone icon and select "Save target as…"