About Ghost Chronicles | View the Archives | Join the Discussion

Length: 59 minutes
File Size: 67.9 MB (MP3 File)
Show description: Professor Alan Brown joins Maureen and Ron in a discussion of Southern Ghosts, ghost hunting groups, and other related topics. Also included: the legend of John Speers's (of the Southern Spirit Seekers Society) great grandfather, Waverly Sanatorium, the Jingle Pit, and cemetery adventures. Tune in and find out what scared the hell out of Troy Taylor and Keith Age of the Louisville Ghost Hunters.
For more information on Alan Brown and Ghost Stories of the South go to: facstaff.uwa.edu/ab/ghostlore.htm.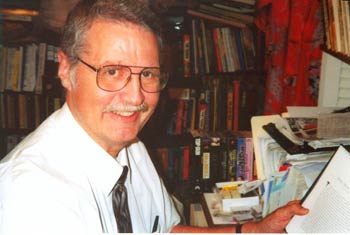 Professor Alan Brown
To listen to this episode of Ghost Chronicles in your Web browser, just click on the microphone. To download the episode, right-click on the microphone icon and select "Save target as…"