About Ghost Chronicles | View the Archives | Join the Discussion

Length: 61 minutes
File Size: 56.8 MB (MP3 File)
Show description: Recorded "live" at the haunted Windham Restaurant in Windham, New Hampshire, Ron and Maureen take you on a tour of the building discussing the evidence of ghosts there and the results of New England Ghost Project's investigation on the property. They also interview the owner and staff as well as a waitress from The Riviera, the former restaurant in the same building. Click here and see the pictures discussed in the show.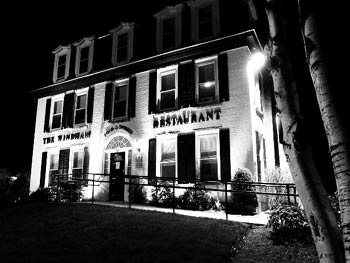 The Windham Restaurant in Windham, New Hampshire.
To listen to this episode of Ghost Chronicles in your Web browser, just click on the microphone. To download the episode, right-click on the microphone icon and select "Save target as…"