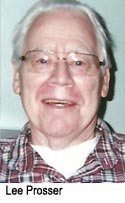 Jack Kerouac (1922 – 1969) lived a full life, filled with many happenings, surprises, adventures, and travels. He was the Father of the Beat Movement in American literature and left a solid mark in fiction with his enduring book, On The Road. A theme found in the beat writings is that of disillusionment. Another theme found in beat writings is that of enduring.
So many stories have been told and shared about Jack Kerouac that it is hard to find where the truth ends and the legend takes over. There have been stories about the ghost of Jack Kerouac appearing at sites and places, and before people. Does his ghost live on, existing alongside his numerous published writings?
Is Jack Kerouac a ghost who has become a mystical poem, forever touching numerous readers with his keen humor and perplexing insights? What to make of the man, the myth, the writer, the ghost, and the Father of the Beat Movement. It is something to consider. It is evident that Jack Kerouac endures.