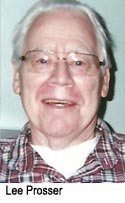 Francis Thompson was a gifted English poet who died of tuberculosis at age 48. During his lifetime, he was for the most part destitute, in poor health, unknown as a writer, and addicted to opium for his many medical problems. He wrote about the supernatural, wrote poetry, and wrote nonfiction work. His most famous creation is the long poem, "The Hound of Heaven" which is the story of God's pursuit of the human soul.
Thompson, ill, and depressed, sought suicide to relieve his pain. But this was not to happen. During a paranormal occurrence, he was visited by the ghost of a young poet named Chatterton who had committed suicide nearly a century earlier. This supernatural happening saved Thompson's life.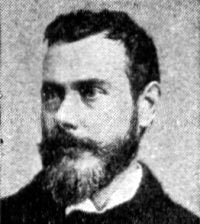 Later, Thompson was to be befriended by a woman prostitute who cared for him until one day she suddenly vanished, never to return. Thompson never revealed the woman's name, but did share his feelings of gratitude for her kindness.
For an interesting look at this poet, read The Collected Letters of Francis Thompson, and the memoir titled Francis Thompson and Wilfred Meynell by Viola Meynell. It was Wilfred Meynell who helped launch Francis Thompson's writing career, and a prostitute who nursed the poet into some semblance of better health.
There are numerous accounts of famous people who experienced paranormal encounters. The story of Francis Thompson is one of the lesser known.
Legend has it that Francis Thompson wore a beard to hide his sunken facial features. Legend also has it he discussed many supernatural and paranormal findings, but did not live long enough to write them down for publication.
I remember being given a copy of Francis Thompson's The Hound of Heaven and Other Writings by my late Uncle, Willard David Firestone. It was for my ninth birthday on December 31st. Uncle Willard also gave me some other books, two of which were Ernest Hemingway's The Sun Also Rises and William Faulkner's The Sound and the Fury. I got all of those books read by the time spring arrived. I recall the discussions my Uncle Willard and I had about each book! We also had discussions about the themes found in comic books of the 1950s. Uncle Willard was my supplier of new comic books, and as a result, I still read them and collect some titles today. You never outgrow your love for comic books, that is, if you are encouraged to read them for enjoyment as a child!
The other day I came across my copy of the Francis Thompson writings. It seemed logical to share the story of Francis Thompson and his paranormal experience with you. Perhaps, one day you will discover this poet's writings in your local public library or in a used book store!