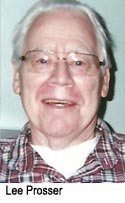 With the revival of Druidism came the belief that a logical and enduring sense of spirituality could be based on nature. Druids became accepted Celtic priests of nature. There were other paths besides Druidism, but this is about Druidism.
Given the destructive nature of the Industrial Age and the technology that developed in its wake, it is of little surprise that many sought refuge in a more natural approach to life through contact with the earth. A positive-based spiritual approach, Druidism did precisely that. Although other influences might exist, Druidism in contemporary times is a Celtic religion in origin.
What do Druids believe? There is much confusion and mystery about the ancient Druid rituals. Why? Because Druid knowledge was handed down in an intricate oral tradition rather than a written one. It could take twenty years to learn this body of knowledge, memorize it, then help pass it down to the next generation. An answer to what Druids believe could be best explained by saying they believe in the sacredness of nature.
There are many books about Druidism available today. The list is long! Some of the titles include such well-written nonfiction books as The Druids by by Jean Markale, The Druidry Handbook by John Michael Greer, The Druid Way by Philip Carr-Gomm, The Making of a Druid by Guyonvard'h, The Druid Source Book by John Matthews, Ogam: The Celtic Tree Oracle of the Trees by Paul Rhys Mountfort, The White Goddess by Robert Graves, among many others.
For those interested in becoming a Druid or learning more about Druidism, an interesting Web site to visit is the American Order of Druids in America. The AODA is found at www.aoda.org or by writing to AODA, P.O. Box 1181, Ashland, Oregon 97520.
Druidism, or Druidry, is something that will intrigue many with its open honesty. It is one of the most direct spiritual practices linked to nature. Whether you perceive it as a positive earth-based religion, or as a positive spiritual approach connected to the living earth, it offers practices and guidelines for living a life of hope, trust, insight, and self-enlightenment.