Witness: Sonia Robinson
Location: Charlotte Beach, Rochester
Date of Encounter: New York
Click on picture for larger view.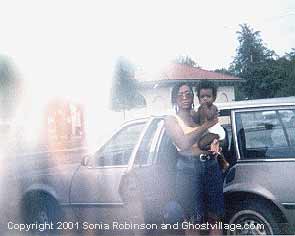 This picture was taken at Charlotte Beach in Rochester, New York in July 1993. We were standing at the Beach Parking lot getting ready to come home after being at the Beach. We couldn't see anything while my oldest daughter was taking the pictures but when we got them developed this is what showed up! These pictures were taken with a store bought camera like the Kodak kind, no expensive or fancy camera, just one where you pop in the film and take the pictures with or without the flash.