Ghostvillage.com asked a few personalities in the paranormal community to share their favorite seasonal traditions, memories and thoughts along with any New Year's resolutions.
Season's greetings, whatever you celebrate, and get ready as fateful 2012 beckons!
Michelle Belanger, Paranormal State cast member and prolific author: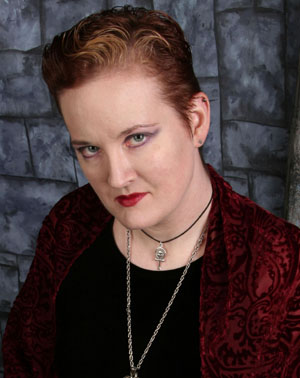 I'm a big geek at heart, so my favorite Christmas memory is the year my family indulged my Star Wars fixation: Star Wars bedspread, Star Wars curtains and — best of all — my very own Millennium Falcon. Sadly, no lightsaber. But that's ok, my guy was Han, not Luke.
Barry Fitzgerald, Ghost Hunter's International
Barry provided a favorite seasonal memory while also taking a moment to discuss his favorite holiday (which is one ghost hunters will appreciate):
My favorite holiday is Halloween, being created here in Ireland I feel so close to my ancestors on that night. A lot of people forget it is actually the closest "Full Moon" to the 31st of October. This floating date goes against the retail date of October 31st. But Halloween or Samhian are very special dates and one which is also reflected in Spring around May 1st which is another date in which the two worlds come together.
My favorite memory is when I was about 6 months old, sitting on my mother's knee in a sky blue Volkswagen beetle driving in Ireland and looking down and seeing my mother's hand around my stomach and her wedding ring on her finger. A very, very early memory.
My New Year's resolution is to make it through the Mayan end of days in 2012!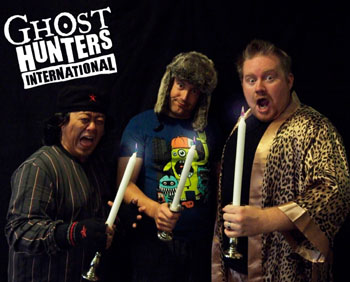 Paul Bradford, Ghost Hunters International. Vist here to learn about Paul's photography book, Wish You Were Here.
Being that I've only lived in the United States for five years now, it is difficult to say if I have Christmas traditions. However, I am starting new ones as my daughter gets older (she is now four years old) and we are finding new and fun things to do during the holidays which we'd love to continue doing year after year. For example, we recently found out about a special Christmas lights event at our local "Reid Park Zoo" here in Tucson where we walk about the park at night, meet Santa and even see a few of the animals. Every year since my daughter was born, we've taken her to see Santa at our local mall, "Park Place." I'm convinced it is the real Santa there! It has been the same guy every year! The event is called "Santastic." and I recommend seeing Santa there if you're in Tucson.
When your a dad, Christmas takes on a whole new meaning, I think I always loved Christmas, but I love it even more now that I have a kid … Merry Christmas!
Ghost Adventurers also piped in about their favorite holiday traditions and New Year's Resolutions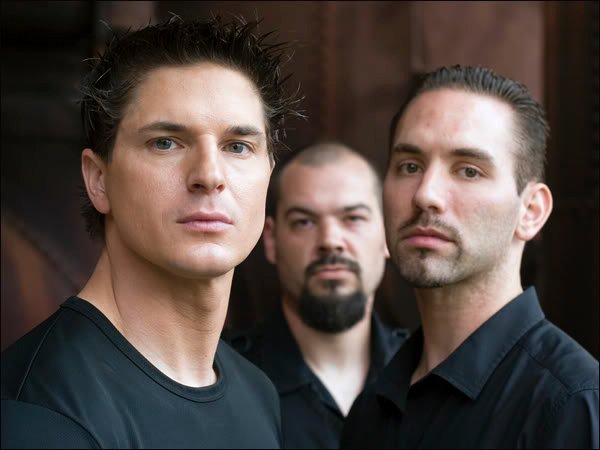 Zak Bagan's Holiday Traditions:
I always make sure to watch Elf and say what "Mr. Norwall" the whale tells "Buddy" … Bye Buddy…I hope they find your dad …in the same voice.
I always drink eggnog even though I'm lactose intolerant…just make sure I'm not near the fireplace!
New Year's resolutions? Ease up on taunting demons cause my house is turning into a VIP room for hell…no bien!
Nick Groff says…
Life is fast, I'm spending more time with my family!
Jason Hawes, Ghost Hunters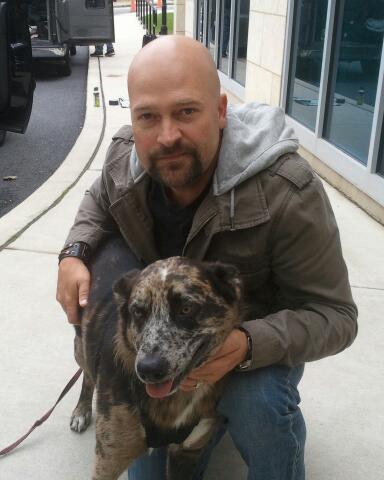 Ghostvillage.com sends a special birthday greeting to Jay as he reached the big 4-0 on Decemember 27th. Here's to forty more!
My favorited holiday tradition is on Christmas Eve. My entire family, which consists of five other siblings, parents and all twenty-six of my extended family (brothers and all four of my sisters' children) all come over to my house and spend the entire night hanging out with each other. It also gives my parents a chance to give their twenty-six grandchildren their gifts. We've done this in my family for generations. I remember every Christmas Eve heading to my grandparents when I was a child growing up in NY State. I look forward to seeing my children carry on this tradition.
Troy Taylor, owner of White Chapel Press, organizer of Haunted America Conference, and author of the seminal,The Ghost Hunter's Guidebook (among many other wonderful works).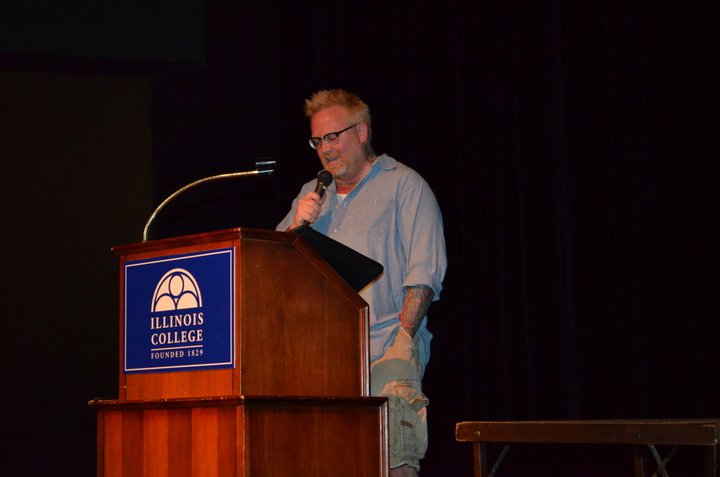 Christmas has always been a weird time of year. I grew up in a strange family with all sorts of odd traditions and annual falling outs with other family members, which made things kind of tricky when I was growing up. Our Christmas night was spent in a movie theater every year (which is ironic since I now own one of the movie theaters that we used to visit), so movies were always a big part of the holidays for me and they still are. I have my own Christmas movie-watching traditions now, although they're a little weirder than my parents' choices were. But it was one Christmas (when I was 12) that a gift changed and shaped my life. By the time that I reached that age, I had already filled dozens of dozens of notebooks with stories and articles, all written by hand. However, that year, my mother bought me my first typewriter. I still remember hammering away on that thing until all hours of the night, stacking piles of paper (many with white smears of correction fluid on them) on the desk next to me. And while I haven't used a typewriter in many years, it was still one of the best gifts that I have ever gotten and one of the best Christmas mornings that I remember.
Marie D. Jones , best-selling author of PSIence: How New Discoveries in Quantum Physics and New Science May Explain the Existence of Paranormal Phenomena, 2013: End of Days Or a New Beginning?, and Destiny vs. Choice: The Scientific and Spiritual Evidence Behind Fate and Free Will.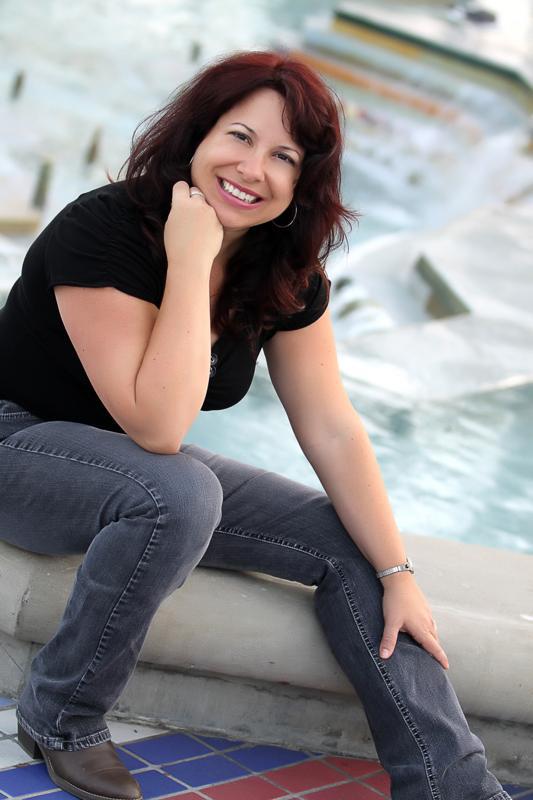 Ghostvillage.com sends special condolences to Marie, who lost her father on December 26, 2011, after his long struggle with ALS.
I don't make New Years Resolutions but I do set real and definable goals for the coming year, and my biggest goal is to continue to try and push the envelope of paranormal and anomalous research, and to define a theory I am working on with Larry Flaxman that we hope to introduce in 2012. My BIG goal since I was little was to figure out the point of life, and the nature of reality. Yep, I was a weird kid. I hope to edge ever closer to possibly being able to at least offer up a decent theory that unites the paranormal with the normal. I also hope to run a marathon and meet a great man but that's beside the point!
John Zaffis, SyFy's Haunted Collector and well-known paranormal researcher and demonologist.
John shared a particularly lovely family story!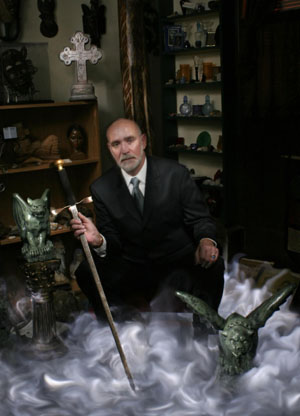 Someday you will understand.
As kids we look at our grandparents and parents with so much misinterpretation as to the things they say and the things they do, as well as the things that upset them. Then as we grow up and life goes on we learn why and appreciate the real understanding of things.
As a boy while unpacking the family Christmas decorations , certain items that came out of the boxes would make my grandma start to cry. I would ask her, "Why are you crying?"
With a sad look as if she was somewhere else, she never answered me. I then would turn and look at my mom and with the same kind of look, she would turn to me and say, "Someday you will understand."
My grandma and my mom are no longer with us and I now carry on with the Christmas decorations. I opened up a box and pulled out an old Santa bank my grandma gave me when I was a boy. I took in the memories of a time long ago and just sat there and held it for quite some time. I didn't realize when one of my kids came in the room. I suddenly heard, "Dad, why are you looking so sad holding that Santa?"
I then looked up and said, "Someday you will understand."
This year, I open the boxes of ornaments for the big tree and removed one my that my sister, Karen, gave us. I placed it on a branch and it made me think of her all day.
One year as a boy I was behind the couch hoping to see Santa. However, I fell asleep! I found out years later she was the one who put me in bed that night. This Christmas, she is with all the family that are no longer with us. I hope that she is making her famous snow ball cookies that she made for me every year till she was no longer able to do so.
Take a moment to think about a prodigious way to keep your family members with you forever on the holidays. Someday, it will be me passing the old Christmas decorations down to my kids and then they will see something that they remember from there childhood, as well as remembering my look holding that Santa. They will react just as I did watching and remembering my Grandma holding her decorations.
I know may family will be thinking of us on that day. I know that they will, in turn, look at their own kids and say, "Someday, you will understand."


Rosemary Ellen Guiley is a prolific author and public speaker on paranormal subjects. One of her most recent books, Talking to the Dead, is co-authored with Coast to Coast's George Noory.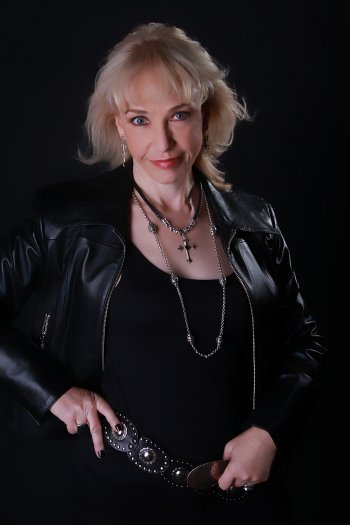 Photo by Valeria A. Smith.
I live near New York City and have a few favorite "musts" in town to observe the holidays. First, there is a visit to see the annual spectacular Christmas tree at Rockefeller Center, followed by a visit to the Metropolitan Museum of Art's Christmas tree with Neapolitan Baroque angels and creche figures. They are stunning, and convey the sacred tone of season in a most beautiful way. After a light meal and some browsing around midtown, it's on to a performance of Handel's Messiah at Carnegie Hall in New York City, or else the Nutcracker at the New York City Opera hall, followed by a late supper at the rich and elegant Russian Tea Room.
My resolution is the same every year: Life is short and time is precious, so make the most of them, for neither can be replaced.
Jeff Belanger , Ghostvillage.com founder and editor-in-chief, author of numerous books that should be on your shelves.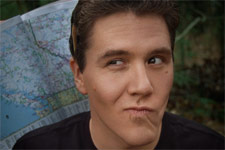 I try to slow my life down the last couple of weeks in December. I spend time with my family, help decorate (and eat) Christmas cookies, and I renew my belief in Santa Claus. I also get fired up for the New Year. January is the perfect time to explore new ideas, start new projects, and see how I can push the paranormal further than its gone before. The New Year always means renewed hope for me. I love the idea of looking at the year as a blank slate — I want to make damn sure by the end of next December that I have a good story to tell.
Deonna Kelli Sayed , Author of Paranormal Obsession: America's Fascination with Ghosts, Hauntings, Spooks & Spirits, and (forthcoming) So You Want To Hunt Ghosts? A Down-To-Earth Guide, Ghostvillage.com Editor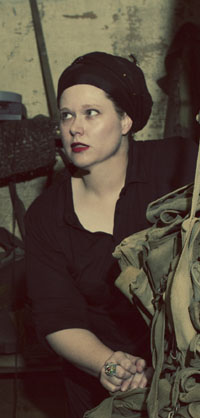 Nevermind my traditions — they aren't that much fun anyway. I vote Christmas should be about Chinese food, good friends, and loud music.
New Year's Resolution? Write more and grow a pair.