Witness: LuAnn
Location: Alcataraz in San Francisco, California
Date of Encounter: November 1997
Click on pictures for larger view.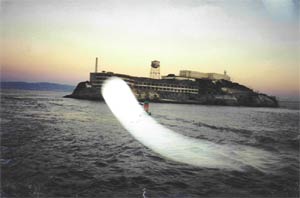 My two sisters and I were on the boat that takes you over to Alcatraz. When I had my 35mm camera developed I couldn't believe what I saw on this picture. Alcatraz was so cool and I hope we can go back again someday soon.