About Ghost Chronicles | View the Archives | Join the Discussion

Length: 45 minutes
File Size: 50.9 MB (MP3 File)
Show description: Kelle Eli joins Ron and Maureen to discuss the on going battle with the darker side. In this previously-recorded conversation, they delve into spiritual healing and spiritual clearing, as well as the power of the Catholic Church in the conflict between good and evil. Erica Rock calls in to join the conversation. How are our intentions a path to possession? Tune in and find out.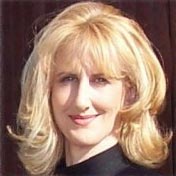 Spiritual Healer, Kelle Eli.
To listen to this episode of Ghost Chronicles in your Web browser, just click on the microphone. To download the episode, right-click on the microphone icon and select "Save target as…"