About Ghost Chronicles | View the Archives | Join the Discussion

Length: 35 minutes
File Size: 39.6 MB (MP3 File)
Show description: Author, Mark Jasper, joins Ron and Maureen in a discussion of his book, Haunted Cape Cod and the Islands. Topics of discussion include: Laddie and the One-armed Ghost, secret rooms, the old Wild Flower Inn, Ghosts and Gangsters, and the Boy and his Dog in the Fire. What "possessed" Mark to write this book? Tune in and find out.
For more on Mark Jasper's books go to: http://www.commonwealtheditions.com/contributorinfo.cfm?ContribID=111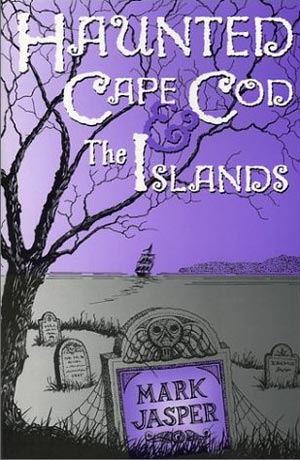 Haunted Cape Cod and the Islands by Mark Jasper.
To listen to this episode of Ghost Chronicles in your Web browser, just click on the microphone. To download the episode, right-click on the microphone icon and select "Save target as…"