About Ghost Chronicles | View the Archives | Join the Discussion

Length: 32 minutes
File Size: 36.6 MB (MP3 File)
Show description: Ron ventures to the Witch Village in Salem, Massachusetts to observe a table tilting experiment. There, Jeff Belanger of Ghostvillage.com, and Salem Witches Leanne Marrama and Christian Day join him. Several other Witches of the coven join in the exercise in the Witch temple as messages from beyond are revealed. Is this the real deal or a parlor trick? Tune in and find out.
For more information on the Salem Witch Village go to: www.salemwitchvillage.net
For more information on Salem Witch Leanne Marrama go to: www.salemtarot.com/leannemarrama
For more information on Christian Day go to: www.salemtarot.com/christianday
To view a video on the table tilting experiment, go to: www.ghostvillage.com/resources/2007/pj_12102007.shtml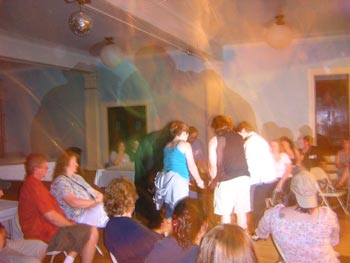 A table tipping experiment at the Contact Conference in North Adams, Massachusetts.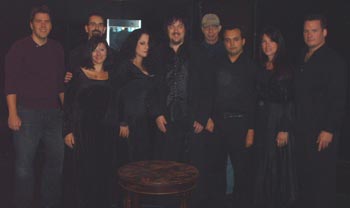 Table tipping with the Witches of Salem.
To listen to this episode of Ghost Chronicles in your Web browser, just click on the microphone. To download the episode, right-click on the microphone icon and select "Save target as…"