About Ghost Chronicles | View the Archives | Join the Discussion

Length: 51 minutes
File Size: 59.2 MB (MP3 File)
Show description: Film Producer, Frankeli Bencosme joins Ron, Maureen, Leo, and Psychic Vicki Monroe to discuss his movie Andrea. Based on a true story in the Dominican Republic, Andrea, a young girl unleashes a spirit after removing a cross on a sacred holy ground cemetery. The spirit terrorizes Andrea and her family. The past history of the family is the key to the spirits terror on the family and Andrea. Andrea's family, witch doctors, and spiritual healers battle the spirit in attempts to return to a normal life. Tune in to see what happened in the filming of the movie.
Watch the movie trailer below: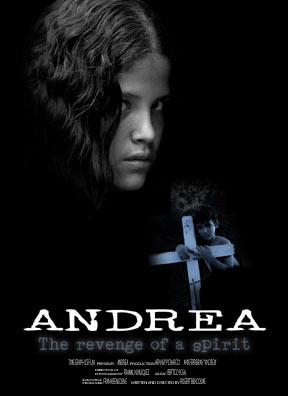 To listen to this episode of Ghost Chronicles in your Web browser, just click on the microphone. To download the episode, right-click on the microphone icon and select "Save target as…"