Witness: Robert Brown
Location: Denver, Colorado
Date of Encounter: June 19, 2005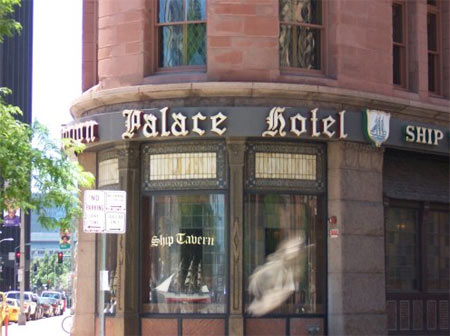 My name is Christina and the story I'm going to tell is actually my father, Robert Brown's. In 2005 my parents and I were staying at a hotel in Michigan when we saw this TV program on the Travel Channel about ghosts. On the show it featured a place called The Brown Palace Hotel. At the time my parents were planning on visiting Denver soon to visit my sister who was attending school there, and they looked into staying there. Needless to say the rooms were way out of their price range so they decided against going there altogether.
When June came my parents went to Denver to see my sister and when they were getting their rental car they asked the salesperson if the Brown Palace was nearby, and luckily it was. They decided to walk in and take a few pictures just for kicks. My father took several pictures on his digital camera, but all of them looked mundane so he didn't even think that he had caught anything. When they returned home a few days later, the first thing my father did was to upload his pictures on his computer. As we were all looking through the pictures, we were totally shocked when we saw this picture. It was definitely something none of us were expecting. My father at the time was a huge skeptic, and he never believed in ghosts, whereas my mother and I have always been solid believers. Seeing this photo totally changed his opinion.
Of course we were all surprised, but we always wanted to know if this photo could be a motion blur or something like that. So we sent it to Dale Kaczmarek of the Ghost Research Society, and he studied the photo and told us that he indeed thought it was a legitimate photo of a ghost.