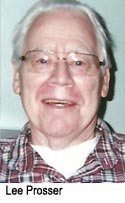 Robert Nathan was an American novelist and poet who is often referred to as an American Master of Satiric Fantasy because of his unique way of handling themes involving ghosts, time slips, and fantasy themes. He was born in New York on January 2, 1894, and died at the age of 91 on May 25, 1985. He was a prolific writer, creating in many genres.
What is important about Robert Nathan is that he was the first major American author to create the use of time slips involving ghosts. His masterpiece fantasy, Portrait of Jennie (1940), is the story of an artist painting the portrait of a woman who is a ghost slipping through time. It is their love story. The ending of the book continues to enchant readers worldwide who have made this an enduring American fantasy classic since it original publication. In an intriguing book-to-movie transfer, the movie of the book has also endured among movie-goers, and continues to be watched today. The movie, Portrait of Jennie, starred Joseph Cotton as the artist and Jennifer Jones as the woman. It is readily available on DVD for those who wish to watch an unusual love story between a man and a ghost. What is important about Robert Nathan is that he wrote about time slips, ghosts, and intelligent hauntings — three key themes in contemporary paranormal research — before they were even seriously considered as topics for in-depth investigation, and he did it in such a memorable manner that the book and its movie are still being sought out by people throughout the world.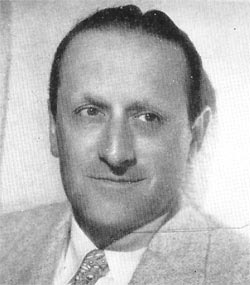 Another popular Robert Nathan book was The Bishop's Wife. This book was made into a movie twice, and both movies are available on DVD and seen frequently on television. It is an unusual fantasy love story involving a woman and her husband who become involved with the presence of a supernatural entity.
For those who would be interested in reading more of the works of Robert Nathan, here is a partial list from a highly prolific author who was very popular during his lifetime. Some titles to consider are: Autumn (1921), The Puppet Master (1923), The Bishop's Wife (1928), The Orchid (1931), Portrait of Jennie (1940), Mr. Whittle and the Morning Star (1947), The Darkening Meadow (1945), Sir Henry (1955), So Love Returns (1958), The Color of the Evening (1960), The Wilderness Stone (1961), The Devil With Love (1963), Stonecliff (1967), Heaven and Hell and the Megas Factor (1975), among others. Much of his writing contains wonderful, concise gems of thoughtful expression, and this is one such example: "Only this moment is clear. But a moment could go on and on, forever."
For those who have not read the writings of Robert Nathan, it is time to discover him. He was a literate, careful writer, and he wrote in a style that immediately caught the reader up in his story-telling, from beginning to end.