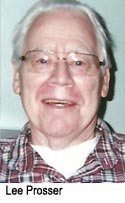 Jill was my cousin and the first time we saw a shadow figure together was at Maple Park Cemetery located in Springfield, Missouri. It was during the summer of 1963. Jill's father was of French descent and her mother was of English descent. Her mother, Bea, was my aunt, and I remember Bea as a gifted pianist and watercolor artist. Cliff was tall and lanky, and his wife Bea was short and petite. Cliff was an avid conversationalist and enjoyed sharing his knowledge of Old Hollywood and its movie stars when he worked in accounting at different studios during the 1940s.
The Maple Park Cemetery was an odd experience, the way it happened. It was near dusk, and we were walking together in the old cemetery. There was an old mausoleum. As we passed this compact stone structure, a shadow figure was standing near the doorway entrance. The figure vanished as we stared at it. We saw the shadow figure together, were intrigued by it, and we discussed it. Then we went on with our walk.
It was our personal secret. We shared many over the years.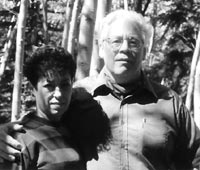 Jill's death from cancer decades later was a shock to me. I can still recall Jill's wonderful laughter and smile, and kindness. She had an enduring love for life and helping others, which she shared with her friends and those close to her. One of her favorite movies was the Juliette Binoche – Johnny Depp film, Chocolat. Her wide-ranging interests also included reading and film-noir. Jill was a bundle of energy, and seemingly tireless, and her fight against cancer was the only battle in life she did not win.
Jill contacted me at her death and many times during the first year following her death. After those paranormal visits, she was gone and did not come again. I suspect she had decided to reincarnate. I recall once we had a conversation over the telephone about reincarnation as opposed to walk-ins.
Shadow figures abound. Sometimes you catch them momentarily from the corner of your eye. Sometimes you see them right before you, their form evident and lingering.
Jill always had a keen sense of humor, and she would give an honest perspective on topics. I miss her. I thought about her this Sunday as I took a walk in a cemetery and saw a shadow figure. It was near dusk, and the sighting brought back a memory of that summer from 1963, and its paranormal encounter from 45 years ago! The older we become, it is not a matter of forgetting, but rather, remembering what is personally important and of interest. This was one such paranormal memory!
Jill, we will meet again. Old souls have a knack for doing that.