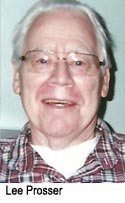 Missouri is one section of the United States filled with paranormal and ghostly activities. One of Missouri's most enduring legends is American outlaw, Jesse James.
Born on September 5, 1847 near Kearney in Clay County, Missouri, Jesse Woodson James became one of America's most endearing outlaw characters of the Old West. He grew up in St. Joseph, Missouri, and ironically, he was murdered there on April 4, 1882.
Since the 1930s, numerous actors have played the role of Jesse James in movies. Among them are such well-known actors as Tyrone Power (1939), Robert Wagner (1957), John Lupton (1966), Audie Murphy (1969), Robert Duvall (1972), James Keach (1980), Kris Kristofferson (1986), Rob Lowe (1994), J. D. Souther (1999), Colin Farrell (2001), and Brad Pitt (2007). Many books and articles have been written about the life and times of Jesse James and his brother, Frank. Jesse James was married and had children.
There have been rumors of Jesse James ghost sightings since his death in 1847 throughout Missouri. Some sightings have been documented, whereas other sightings have been passed on through the oral tradition. That the ghost of Jesse James is active has stood the test of time, attested to by many witnesses.
For those interested in information about Jesse James, here are two Web sites to investigate among many: www.stjoseph.net/ponyexpress/jesse.shtml, and also at www.ericjames.org. The Jesse James legend, and his ghost, continues to endure.