Witness: Tracy Quirona
Location: Plant City, FL
Date of Encounter: May 2000
Click on picture for larger view.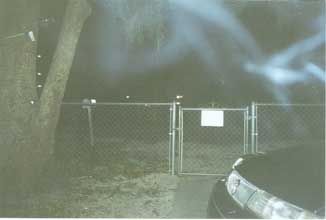 I took this picture outside of my house sitting on my steps at 3 am. I asked out-loud if there was any presence that it would reveal itself to me and I snapped a picture and this is what I got.
I used a Kodak Cameo Motor EX camera and 35mm Kodak gold film–200 or 400 speed.