About Ghost Chronicles | View the Archives | Join the Discussion

Length: 40 minutes
File Size: 37.8 MB (MP3 File)
Show description: Ron and Maureen interview the star of the television series Dead Tenants, psychic Jane Doherty. Things discussed include Jane's new DVD Jane Doherty Investigates – Ghost Lake, exorcisms, the role of color in some hauntings, and Jane's "psychic belly." Also includes is another "Haunted Encounter" from Jeff Belanger.
Photo of Jane from the television series Dead Tenants: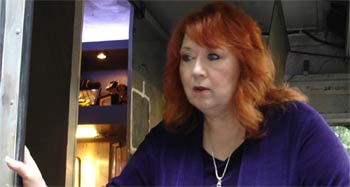 To listen to this episode of Ghost Chronicles in your Web browser, just click on the microphone. To download the episode, right-click on the microphone icon and select "Save target as…"