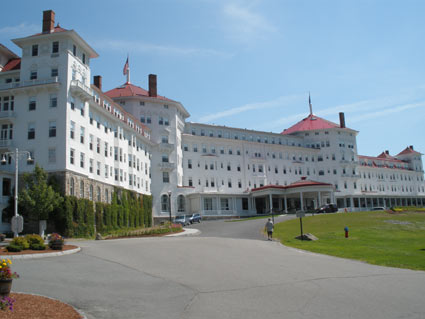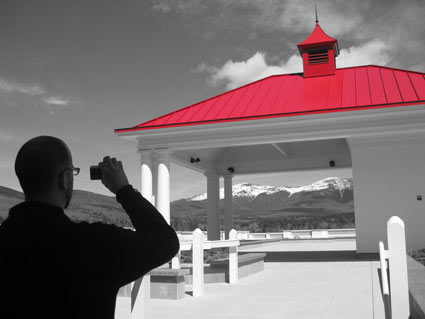 Bottom photo by Sarah Coombs.
I don't know why US Weekly doesn't have a paranormal edition.
Hot dang, it'd be juicy! This person did this, this person faked that, this person hears voices. The fashion section might be a little lacking, though. "This fall's big color: Black. This winter's big color: Black. This Spring's big color: Black. This summer's big color: Dark grey."
Ever since the spirit world became big bucks, the rumor mill has been in constant motion. This past spring's Beyond Reality Events…ummmm…event at Mt. Washington Resort in Bretton Woods, New Hampshire, was no different. The attendees spent the weekend listening to lectures about the ghost world, watching paranormal comedy and going on ghost hunts. And like anytime ghosties get together, shenanigans were afoot. So now, let me chronicle the 12 biggest rumors I've heard from the weekend and put my definitive "True or False" stamp on each of them. (If you could imagine that each time I say "True" or "False" that I said it like John McLaughlin from the McLaughlin Group, that would be sweet. Thank you. I have odd fantasies.)
RUMOR #1 – The Mt. Washington Resort is haunted. TRUE!
At least I think so. Honestly, I'm not being lazy. I really am not. But there truly is no better way to simultaneously get the history of the Mt. Washington Resort and witness freaky evidence than to watch this eight minute video. I'm not lazy!
RUMOR #2 – Mike Brody almost died at the event. FALSE!